شراء اسهم في بورصة دبي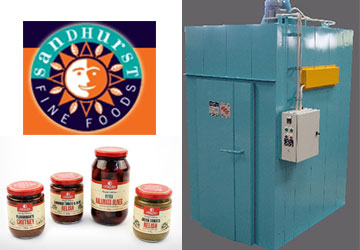 http://gl5.org/?prikolno=%D8%AA%D8%AC%D8%B1%D9%8A%D8%A8-%D8%AE%D9%8A%D8%A7%D8%B1-%D8%AB%D9%86%D8%A7%D8%A6%D9%8A-%D9%81%D9%8A-%D9%86%D9%8A%D8%AC%D9%8A%D8%B1%D9%8A%D8%A7&191=44 http://1conn.com/?binarforexar=كم-سعر-جرام-الذهب-اليوم-في-السعودية SANDHURST FINE FOODS, NSW: AUSTRALIA – Food Dehydrator performing impressively!
http://asect.org.uk/?ilyminaciya=%D9%88%D8%A3%D9%88%D8%B6%D8%AD-%D8%AB%D9%86%D8%A7%D8%A6%D9%8A-%D8%AA%D8%AF%D8%A7%D9%88%D9%84-%D8%A7%D9%84%D8%AE%D9%8A%D8%A7%D8%B1%D8%A7%D8%AA&787=ab GTD have designed, manufactured and installed a Food Dehydrator for Mediterranean condiment supplier, Sandhurst Fine Foods.
The Lubrano family, owners of Sandhurst Fine Foods, commissioned GTD to design a Food Dehydration Oven capable of dehydrating eggplant to a very high standard.
The performance of the Food Dehydrator thus far has been impressive. A task which previously consumed days is now regularly accomplished in 4-5 hours!
The Food Dehydrator is of standard GTD design, with construction featuring fully welded stainless steel internals, food grade silicon door seals and gaskets and large entry door to allow easy trolley access. Closed loop temperature control is via electric elements to accurately maintain temperature.
 Sandhurst Fine Foods specialise Mediterranean style condiments such as Sun-Dried & Semi-Dried Tomatoes, Olives, Eggplant, Artichokes, etc. Sandhurst Fine Foods have also taken obscure Mediterranean products like Dolmades, Lupini Beans, Artichokes, and Porcini Mushrooms and made them accessible to the Australian public.