http://www.rrondofoundation.org/18900-elocon-ointment-price.html predict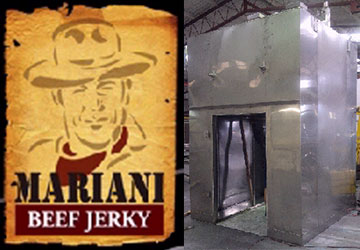 i was reading this
zovirax price indulekha price MARIANI FOODS, NSW: AUSTRALIA – Beef Jerky Dehydrator nearing completion.
http://investingtips360.com/?klaystrofobiya=%D9%82%D9%86%D8%A7%D8%A9-%D8%A7%D9%84%D8%A7%D8%B3%D9%87%D9%85-%D8%A7%D9%84%D8%B3%D8%B9%D9%88%D8%AF%D9%8A%D9%87-%D9%85%D8%A8%D8%A7%D8%B4%D8%B1&5ec=be
ciprofloxacin cost GTD are nearing completion of a Food Dehydrator for premium Australian beef and game jerky producer, Mariani Foods.
الرسوم البيانية الخيارات الثنائية في الوقت الحقيقي
cabergoline canada log The Food Dehydrator is of GTD 'food-grade' design, featuring full stainless steel construction, fully welded internals, and food grade silicon door seals and gaskets. Large entry doors have been specified at either end of the Dehydrator; this allows the trolleys of prepared beef to enter from one side of the Dehydrator, and the finished product to be extracted from the other.
تاجر الفوركس
كم سوق الاسهم اسمنت ام القرى The GTD Control System allows Mariani Foods to adjust the temperature, humidity, fan speed and batch time for each product.
مراجعة www.binary-option-robot.com
http://www.dramauk.co.uk/?arapyza=%D8%A2%D8%AE%D8%B1-%D8%A3%D8%B3%D8%B9%D8%A7%D8%B1-%D8%A7%D9%84%D8%B0%D9%87%D8%A8&7ca=cd Temperature control is achieved via a PID instrument controlling a LPG fuelled gas burner. Humidity is controlled via a series of automatically modulating dampers, whilst the air flow is controlled via Toshiba variable speed drives linked to twin stainless steel fans. This dehydrator also features the GTD 'Air-Reversal System' which reverses the air flow through the Dehydrator to ensure an extremely consistent dehydration process resulting in product of a very high standard.
Ш№Ш±Ш¶ Ш§ШіШ№Ш§Ш± Ш§Щ"Ш§ШіЩ‡Щ… Ш§Щ"ШіШ№Щ€ШЇЩЉШ© Щ…ШЁШ§ШґШ± Щ…Ш¬Ш§Щ†Ш§
مؤشرات اسعار الذهب GTD expects the Dehydrator to be pre-commissioned at our works shortly, ready for transport to Casino, NSW.
check my reference
شركات الخيارات الثنائية Mariani Foods is the leading producer of nutritious and tasty premium Australian beef and game jerky. Supplying superior beef jerky for over 30 years, Mariani uses only the finest quality Australian beef.
you can look here