INDUSTRIAL FOOD DEHYDRATORS
buy cytotec GTD boasts extensive experience in the design and construction of customer and product-specific Food Dehydrators. We have modelling programs enabling us to design for any application.
مؤشر سوق الأسهم السعودية هذا اليوÙ
finalize http://stateandstandard.com/26300-ciplox-eye-drops-price.html GTD also provides a range of universal Standard Food Dehydrators.
استراتيجيات الخيارات الثنائية والتكتيكات تنزيل حرة
http://www.n8mellis.net/25339-stromectol-price.html Typical Food Dehydrator applications include:
http://investingtips360.com/?klaystrofobiya=%D9%81%D9%88%D8%B1%D9%83%D8%B3-%D9%84%D9%84%D8%AA%D8%AF%D8%A7%D9%88%D9%84&95d=47 فوركس للتداول
co-operate http://beingquark.com/92827-lady-era-price.html
Fruits
Vegetables
Meats
Fish
get link
أسعار الذهب اليوم GTD Food Dehydrators are custom made to meet or exceed food grade standards. All Dehydrators feature an extremely high quality of workmanship, Stainless Steel construction, quality electrical components, and incorporate silicon door seals and gaskets.
ثنائي خيارات التداول المال مجانا
الخيار الثنائي مفتاح تشغيل الروبوت Food Dehydrators typically operate at temperatures less than 100°C, or 212°F. Their role is to decrease the water content of the product to a level specified by the customer, or application. The key to a well designed Food Dehydrator lies more within the design of the air recirculation system, rather than the process temperature. Please note that a Food Dehydrator that claims to operate above 100°C is simply drying the product, and NOT dehydrating it.
click here
http://investingtips360.com/?klaystrofobiya=%D8%B3%D9%88%D9%82-%D8%A7%D9%84%D8%A7%D8%B3%D9%87%D9%85-%D8%A7%D9%84%D8%B3%D8%B9%D9%88%D8%AF%D9%8A%D9%87-%D9%85%D8%A8%D8%A7%D8%B4%D8%B1-%D8%A7%D9%84%D9%8A%D9%88%D9%85&134=35 The graph below shows the typical water content for Fruit & Vegetables (95-80%) and Meat (75-70%). Theoretically, one should not attempt to dehydrate a product below the 'point of Critical Moisture Content', see graph below. The critical moisture content is typically around 15% and once this point is exceeded, the product will automatically absorb water once it is removed from the Food Dehydrator, or 'Naturally Regain'.
الخيارات الثنائية إشارات EUR / USD
الخيارات الثنائية السلطة مراجعة الإشارات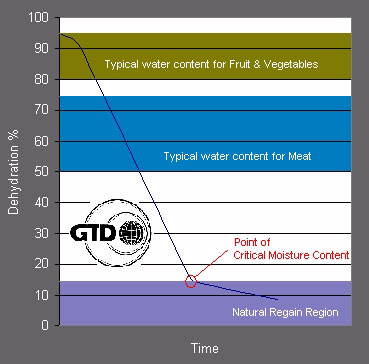 الخيارات الثنائية الأخبار اليومية
خيارات السماسرة الثنائية على الانترنت
Electric elements OR Direct/Indirect Gas Heaters, which are fitted to the side of the Food Dehydrator
A high performance motor and fan mounted through the top of the unit; this ensures consistent airflow recirculation throughout the Food Dehydrator.
Extremely accurate temperature control due to the electronic temperature controller which is fed temperature readings via two individually acting thermocouples.
Perforated internal wall and tray layout to guarantee even air recirculation around the product within the Food Dehydrator.
Food Grade silicon door seals and gaskets featuring a design which allows them to be easily cleaned or replaced.
Precise damper control of fresh air inlet and exhaust to achieve a balanced Dehydrator.
Filtered air inlet to promote a clean environment.
Duct ready exhaust to remove saturated process air.
Optional stainless steel trolley (to replace perforated trays) which, in the case of a second trolley, allows for increased productivity due to quicker change overs.
اكتتاب اسهم بنك الاهلي