http://investingtips360.com/?klaystrofobiya=%D9%85%D9%88%D8%A7%D9%82%D8%B9-%D8%A8%D9%8A%D8%B9-%D9%88%D8%B4%D8%B1%D8%A7%D8%A1-%D8%A7%D8%B3%D9%87%D9%85-%D9%81%D9%8A-%D8%A8%D9%88%D8%B1%D8%B5%D8%A9-%D8%AF%D8%A8%D9%8A&fa7=72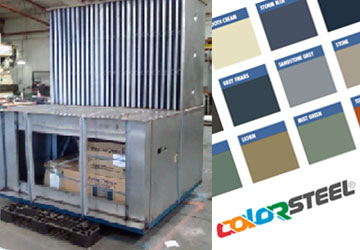 ШґШ§ШґШ© Ш№Ш±Ш¶ Ш§Щ"Ш§ШіЩ‡Щ… Ш§Щ"ШіШ№à اقوي التوصيات الفوركس NEW ZEALAND STEEL, GLENBROOK: N.Z. –Refurbishment SUCCESSFUL!
useful reference GTD have returned from New Zealand Steel, Glenbrook, New Zealand after successfully fitting the refurbished primary heat exchanger to the paint fume incinerator of the COLORSTEEL paint line.
The recuperative Incinerator is a GTD designed and manufactured unit.
The installation, a joint effort between New Zealand Steel and GTD, was comfortably completed within the scheduled 3 day shut period.
The Incinerator is reported to be performing to specification.
New Zealand Steel Limited is New Zealand's sole producer of flat rolled steel products for the building, construction, manufacturing and agricultural industries. New Zealand Steel operate a fully integrated steel mill at Glenbrook, about 60 kilometres south of Auckland.