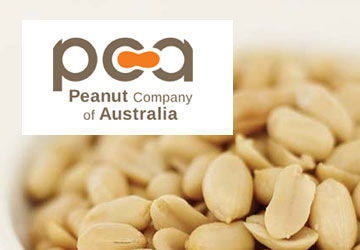 KINGAROY, QUEENSLAND: AUSTRALIA – refurbishment SUCCESSFUL!
GTD have returned from Kingaroy, Queensland, after spending one week on site at the Peanut Company of Australia (PCA), modifying and refurbishing a Proctor Gas Oven.
The project was a huge success resulting in the output of a high quality product with zero defects due to the Oven. The throughput has been substantially increased, with the Oven's true potential to be unleashed once PCA completes its planned upgrades.
The Value Adding (VA) Oven, used to Roast Peanuts, was underperforming producing unsatisfactory product with a high defect rate, and minimal throughput (bed depth).
In December 2009, GTD was commissioned to survey and prepare a refurbishment plan, including modifications, to restore or better the performance of the VA Oven.
PCA is involved in all facets of the Australian peanut industry from developing new seed varieties, conducting agricultural research and providing advice to growers to crop drying, shelling, grading, roasting and value-adding.