اسهم الكويت مباشر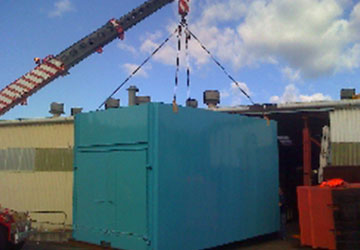 قائمة الشركات خيار ثنائي النقد الاجنبى الآلي NEWCASTLE, NSW: AUSTRALIA – Electric Oven installed and commissioned:
http://1conn.com/?binarforexar=منتديات-سوق-الاسهم-السعوديه-تداول GTD have successfully installed and commissioned an electric oven for Ampcontrol in Newcastle, Australia. GTD was responsible for the design and manufacture of the electric oven, used to dry electric transformer coils. The electric oven features a maximised entry, extremely even air distribution, and full PID temperature control.
Ampcontrol is an international supplier of electrical and electronic products to the power, energy and mining sectors.